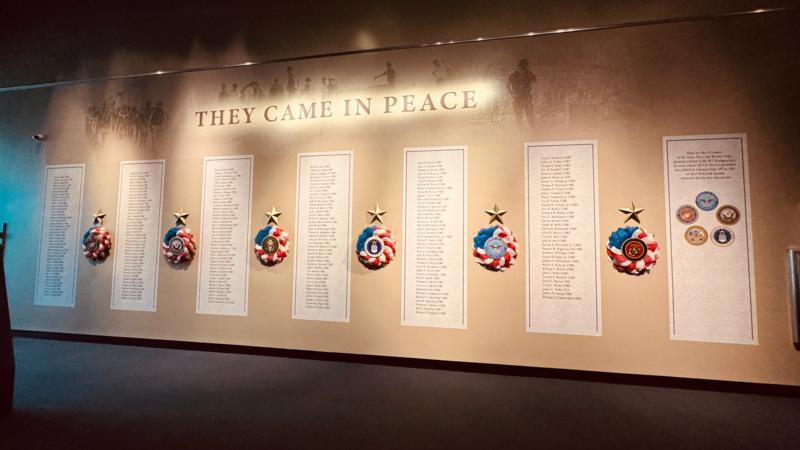 A new temporary exhibit at the National Museum of the Marine Corps remembers those soldiers, sailors and Marines who lost their lives in a series of tragic events 40 years ago.
The exhibit, "They Came in Peace," tells the stories of the Marines who conducted peacekeeping operations in Beirut, Lebanon, from 1982 to 1984 and the 22nd Marine Amphibious Unit that landed on Grenada in 1983 as part of Operation Urgent Fury.
Thanks to Richard Truman for sharing these photos.