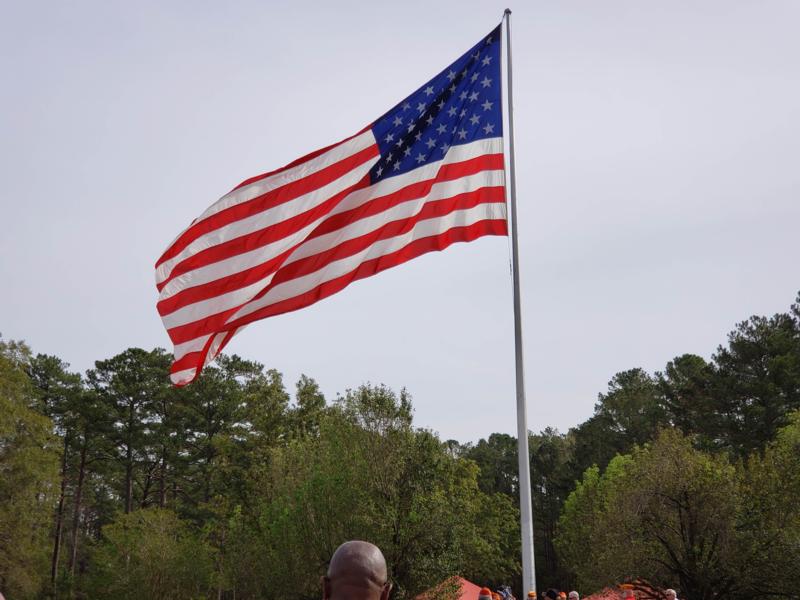 With the sun shining brightly at Camp Geiger Monument Circle, a small group of former Battalion 1/8 Veterans and families of those lost in the October 23, 1983 attack gathered for a brief remembrance ceremony. This annual event at Camp Geiger is hosted by the local chapter of the Military Order of the Devil Dogs.
This year's speaker was the former 12th Sergeant Major of the Marine Corps Harold G. Overstreet. Standing in front of the monument honoring Marines who died in Lebanon during 1982-84 with his trademark cowboy hat, Sergeant Major Overstreet shared how the memory of those who died in Beirut taught lessons that impacted how the Marine Corps operated and fought much like other historic events and battles have done.
After the remembrance, the veterans and family members walked through the circle under the large waving American flag as the Rolling Thunder saluted them for their service and sacrifice. This small but important ceremony at Camp Geiger, which is still home to 1/8 Battalion, is part of the tradition to remember the peacekeepers who died in Beirut.