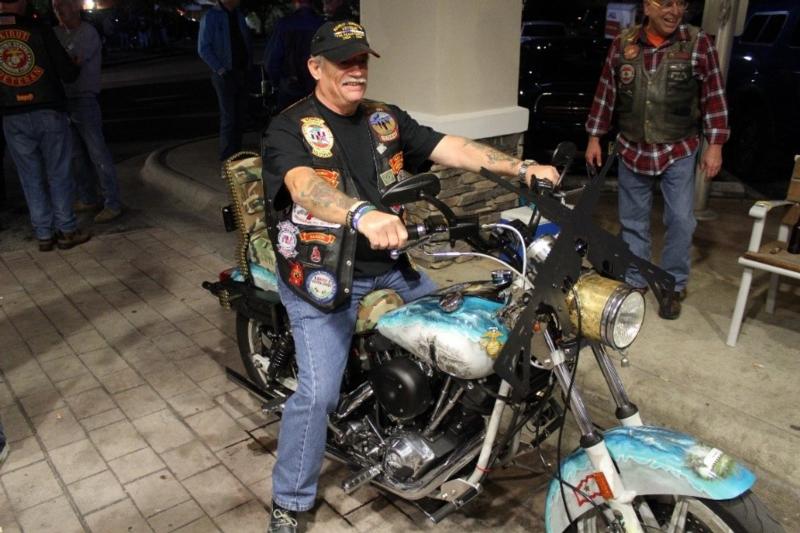 Another five years pass by & Operation Hyperion Beirut 1983 still seems like yesterday to some of us. Yes, 35 years on from when A & C Squadron landed on those war-torn shores. I was with A Squadron who, took over from C Squadron in July 1983. Since then the worn torn streets & buildings of the Lebanon capital have been repaired many times only to take more damage by conflict. Some memories fading but, others will remain forever.
The Beirut Veterans of America honour their fallen heroes on October 23rd every year. In 1983 it was a Sunday morning at about 0622 when a truck crammed with explosives rammed into the Battalion Landing Team (BLT) building. The suicide driver detonated the bomb and the four floors of the BLT were raised to the ground killing 241 sleeping servicemen. The blast shook our building about 2 miles away (as the crow flies). Minutes later the French were bombed, killing 58. Our contingent was loaded up within minutes to go and help at the Marine barracks. I myself attended for 3 days to assist in recovery of personnel. I now attend the BVA reunion every 5 years in the USA and, to this day, I am very honoured to be called a brother by the USMC and also be a member of the BVA..
This year I decided my family would do a tour down and take in some of the sights on the way to Jacksonville in North Carolina for the 35th remembrance reunion. Our jam-packed tour was to take up 17 days driving and hoteling and cover 2873 miles. We started in New York for 3 days then went down to Washington where I visited the 6 fallen Beirut allies at Arlington Cemetery. The USMC monument Iwo Jima was stunning to say the least and reading all the conflicts made the hairs on the back of my neck stand up. I met several Korean veterans at their fantastic memorial & also a few Vietnam veterans. We shook hands and exchanged a few words. All in all it was a humbling experience.
Next, we headed down to Baltimore where, I drove a Scorpion tank for the first time in 30 years. (This was actually meant to be a surprise for Matt my youngest boy). He relished the ride and the day's events.
Onto Philadelphia we went and to once again see the Beirut 'old gal', the Battleship USS New Jersey. I arranged a meet up with another Beirut Veteran Christian DiMeo, USMC prior to our visit to the ship. Whilst being given a tour onboard I was honoured to be given a piece of the ship (now a floating museum) which is now proudly placed with all my other Beirut items.
We said goodbye to Springfield having spent 3 days there as our base, my final event there was to purchase 4 pair of Levis at £26 each. This Levi thing is now a must do, it seems, whenever I go state side. A day spent in Richmond as a break from the long drive saw us finally arrive in Jacksonville the 20th October.
Here we met up (as we did the 5 years previously) with veteran brothers & families. Throughout the next week-old acquaintances and friendships were rekindled and, new friends made with those who had never attended before. Once again, the Beirut Veterans welcomed us and treated my family as their own. Each evening, as always, old tales were told and memories of those days in 1983 were brought back to our forethoughts.
The Candlelight vigil took place, as always, at the memorial wall at the exact time of the bombing. Many other parades & the diners were also attended over the days. BBQ's, including one held by Jack MacDonald, USMC, with the home-made drinks that caused you to stutter and forget what you're doing and, certainly the bad times.
The main diner was attended by almost 800 people and held on the base. We sat with Ronnie & Debbie Roshto, two wonderful friends that we have met before, known for years, often message, and have a special bond with. The reason for the bond is twofold. Debbie lost her brother in the barracks bombing in 1983 and Ronnie lost his son Shane who was on the Transocean drilling rig Deepwater Horizon which had the fatal explosion in 2010. I worked for Transocean at that time in the North Sea.
I was asked at the during the BVA meeting to introduce myself to all who (especially relatives) did not know me and to say a few words of what the British contingent did there. I couldn't vouch for C Squadron, so I said they just went there for a 'Jolly' (not really, LOL). I handed out lots of regimental items to many of the veterans & their families.
I was also very honoured to cover the last few miles with Doc DoLittle who walks 241 miles for the 241 who fell that day on October 1983. We chatted about events that day and the triages set up in haste aboard the ships. Even with my wonky knee the few miles were nothing to what this man dedicates every 5 years. Another Corpsman Doc Browne walked from Jacksonville Florida to Jacksonville NC this year. A mere 485 miles.
It seems the celebration of the life and times and memories of the fallen are always fully covered and nothing left out. Even cars and motorcycles are fantastically painted and dedicated to the fallen.
A few British vets keep saying they will attend but, thus far it's been only myself. I would like to point out that it would be great if they would attend at some point before it's too late. During our chats it seems that we may get another reunion organised here in UK and accommodated a few of the US vets who will be holidaying at the same time. The USMC vets always ask if more will attend as they would be welcomed as I have been.
I was grateful for the monies raised for the coin and patches but we still fell short of 36 dollars of covering the costs. However, on a good note, the remaining coins and patches were left with Jack Mac & he and Amy will set up how you can buy these and the monies will go direct to the BVA.
I end this note with a thank you to all my Beirut Brothers & family (really too many to mention) for all the hospitality given to us. One exception, Dan Joy thank you brother for your help when most needed.
THE FIRST DUTY IS TO REMEMBER.
Harry Cragg