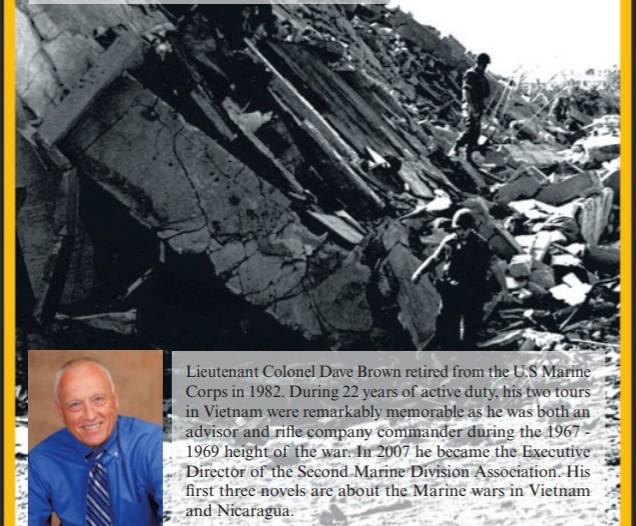 Book Signing Going Forward, LtCol (Ret) David Brown Says
Retired Marine Corps LtCol Dave Brown plans to be at the MainStay Hotel on the afternoon/evening of October 22nd. He'll have plenty of copies of his new book, Devil's Den, Marines War in Lebanon, available.
"Devil's Den is another eye gripping narrative by the battle tested warrior and author David Brown. He takes us to Lebanon in mid-1983 with a group of hotshot young sailors and Marines on a mission they don't understand and are not trained for: Peacekeeping! Trained to fight or kill, these cocky young "peacekeepers" are restrained by something entirely new: rules of engagement."

U.S Ambassador Ted Britton, WWII Marine
Dave Brown's Military Biography:
LtCol David B. Brown served on active duty as an infantry officer from 1961-1982. During his 21-year career in the Marine Corps, Dave was an advisor and rifle company commander in Vietnam, instructed at the U.S. Naval Academy, and headed the Marine Corps Procurement Budget. His personal awards include the Silver Star Medal, Legion of Merit Medal, two Bronze Star Medals with Combat V, five Air Medals, Navy Commendation Medal with Combat V, and Navy Achievement Medal.