History of U.S. Involvement in Beirut, Lebanon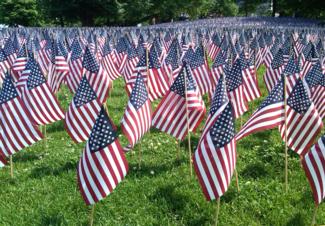 How many men are listed on the Beirut Memorial wall?
How many men were Killed in Action in Lebanon?
How many men died in Lebanon?
How many men died while supporting the Lebanon mission?
How many men were killed in the 1982-1984 time frame?How many men went to Lebanon and never returned alive?
These may all sound like the same question, but they each have different answers. When asked for a number of casualties, the answer varies depending on where lines are drawn so the answer provided depends on the simple question 'what's the criterion'?
Why are exact numbers important? Often members of the Beirut community of veterans and family next-of-kin get asked these questions by the media and others. The historical accuracy of the U.S. involvement in Lebanon is important for many reasons. An attempt will be made to shed light on some common numbers but different values discussed are in no way intended to be criticism for individually chosen criteria. For simplicity's sake, the person that is inquiring is well served by being provided an answer that they don't have to parse with "if", "then"?and "but's.
The Beirut Memorial Wall
Since the City of Jacksonville oversees the Beirut Memorial, they determine the names on the wall and not the BVA. The Beirut Memorial Wall has five panels and lists 273 names. Based upon inquiries, the listing criterion is for servicemen that died during the 1982-1984 time frame from the community of Jacksonville, North Carolina. ?Two hundred forty-one of those names represent 220 Marines, 18 sailors and 3 soldiers that were killed on October 23, 1983. Another two are listed that died years later of wounds from the bombing.
The other listed names represent servicemen killed before or after the Marine Barracks bombing in October 1983. Among others listed, 8 Marines and a Navy pilot were killed on Dec 4, 1983 - the deadliest day besides the bombing.
One Marine and four soldiers are listed from the US?Embassy Bombing of April 18, 1983. A soldier and sailor are also listed from the US?Embassy Annex bombing of September 20, 1984. ?In addition, three Marines KIA in Grenada on October 25, 1983 are included on the wall due to them being a part of the Jacksonville community. One non-KIA Marine is not listed. Four Navy SEALs and 12 soldiers KIA in Grenada, plus one additional non-KIA soldier, are not listed on the wall in keeping within the criteria of honoring members from the community of Jacksonville, NC.
The point is that the names listed go beyond those killed in the 1982-84 Multi-National Force Lebanon deployment. Although it is more efficient to say they were all Killed in Action, the US?National Archives does not list several names on the Beirut Memorial Wall as Killed in Action.
There are two not listed on the Beirut Memorial wall for important reasons. SSG Terry Gilden was killed in the US Embassy bombing on April 18, 1983. He was reported as a civilian casualty. He may not have been reported as a military casualty since he was a Delta operator of the US?Army, a newly formed unit at the time. Being the first casualty of Delta, there may have been some need to preserve operational secrecy. The second not listed is US?Air Force Major Harley Warren who was killed when his jeep hit a landmine on September 25, 1982. Warren was part of the United Nations Truce Supervision Organization and was most likely not listed due to the wishes of the family. US?Army Major Randall Carlson, who was also killed in the same jeep, is listed on the wall.
Casualty Classifications
Two sailors were killed in offshore accidents during the official MNF deployment and one Marine killed on liberty in an accident after the bulk of the Marines pulled out of Lebanon. ?They are SN Scott Barnes killed on 25 Dec 1982, FN?Tony Kiser killed on 23 Feb 1984, and LCpl Todd Hallstrom who was killed on 09 Mar 1984. LCpl Ricky Parker, sailing on the USS?Manitowoc, became ill and died in a German hospital on August 7, 1982. This was a few weeks before the USS?Manitowoc, transporting elements of the 32nd MAU, participated in Multi-National Force operations in Beirut, Lebanon. Since all of these men were supporting the MNF?mission, they could be included in a criterion that states that they were lost while on deployment.
Then there's US?Army Green Beret, SGT?Michael Hasenfus, who died on October 20, 1984 due to an accident according to his local hometown newspapers. Hasenfus was not formally part of MNF Lebanon, but by that same criteria neither were personnel killed in the US?Embassy Annex bombing just one month earlier. The US?Embassy bombing deaths were listed as KIA by the National Archives and Hasenfus's death was not listed as KIA.
As a result of the bombing on Sunday 23 October 1983, Cpl Henry Townsend Jr died at Bethesda Naval Hospital in Maryland. ?Townsend's death brought the total to 241 servicemen that died. As with Townsend, several men are included in the number 241 for those killed on 23 Oct 1983 due to the significance.
However, two men died years later as a result of their wounds - John Hendrickson and Larry Simpson. Hendrickson and Simpson are both listed on the Beirut Memorial Wall in Jacksonville. If the criteria include their names, the number would be 243 for 23 Oct 1983.
The number 241 may be used to communicate those servicemen that never left the hospital due to their wounds.
Deaths Outside of 1982-1984
There were fifteen men that died in support of the US?Intervention in Lebanon in 1958. Fourteen of those were the result of accidents. One serviceman was Killed-in-Action - SGT James Nettles, a US?Army paratrooper.
After 1984, there were several US?servicemen deaths in Lebanon. Navy Diver Robert Stetham was killed by terrorists on June 15,?1985 and Marine Colonel Robert Higgins who was also killed by terrorists. Higgins died in captivity but his official date of death is listed as July 6, 1990. In April 2003, he was posthumously granted a Prisoner of War Medal.
Four soldiers were killed as a result of a helicopter crash on August 15, 1995. ?They were in direct support of the Beirut Air Bridge, which supplied logistical and administrative support for the US?Embassy in Beirut. Those soldiers were CWO Michael Baker, CWO?Donald Cunningham, SPC Robert Rogers and SPC Dale Wood.
Lebanese Soil
Since many men were evacuated from Lebanon after being wounded, several died in hospitals located in other countries. A few examples are LCpl Guillermo "Billy" San Pedro who is listed in the National Archives as dying in Cyprus which is the country he was evacuated to. LCpl Rudolfo "Rudy" Hernandez is listed as dying in Germany, which is where he was evacuated to after being wounded.
The point here is that although technically they did not die in Lebanon, these men died as a result of wounds sustained in Lebanon and should be listed as such in the National Archives.
Bottom Line
Every single death represents a human being, father, husband, brother, so even one death is too many. Whatever number that one provides can, in turn, be challenged by someone armed with facts and a passion about completely different criteria.
How would one effectively answer a question of how many lives were lost in Lebanon?
This article is not meant to confuse the issue. Rather, it is to serve as a historical reference to those wrestling with the question of an accurate accounting of how many died having served in Lebanon. This is no small matter when some seek to engrave names on memorials, remembrance items or record in books, magazines and newspaper articles.
The answer provided will depend on the criteria. An official, historical answer should be at the discretion of and reserved for both the Beirut Memorial Advisory Board and the Beirut Veterans of America.
For the rest of us, what is the appropriate rule of thumb answer when asked?
You would always be accurate to say "241" when asked about October 23rd, 1983. You can add that two men died years later from wounds but for those who never made it out of the hospital and died of wounds, it's accurate to say "241".
For the rest of the deployment, without getting into the criteria, it would be accurate to say "270 plus" or "over 270". Often, most people asking don't really have or can't decide on criteria and simply want a reliable figure and trust you to provide one. ?The answer is always in context to the question and the person or organization asking the question.
If asked for the exact number on the Beirut Memorial wall, the number of names engraved on the five panels is 273.