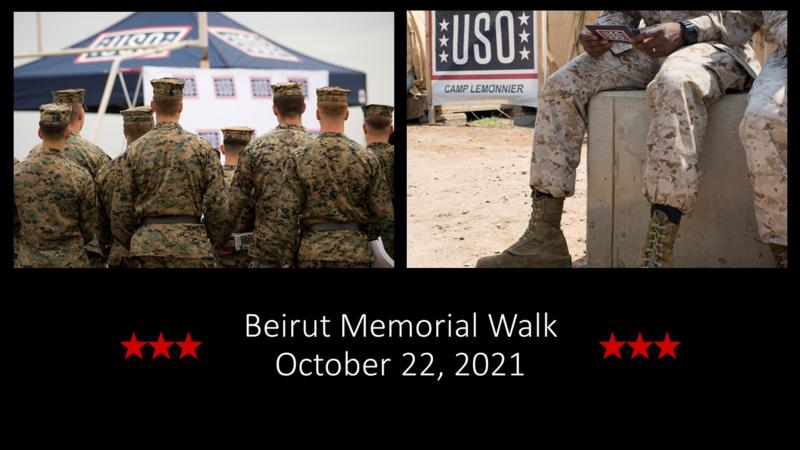 Help Support the Jacksonville USO - they've always supported BVA! With COVID and building issues, they have been unable to raise funds to support important programs, like assisting service personnel and providing Thanksgiving and Christmas meals!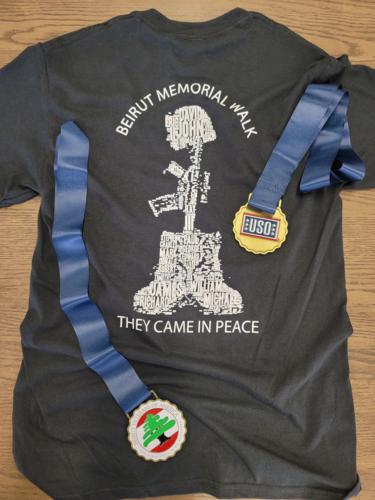 Join us for the USO of North Carolina and Beirut Veterans Memorial walk on October 22nd (but you can do the 'walk' any day you chose!). This is a virtual event. Your registration fee of $35 gets you a T-Shirt and Memorial Walk Medal!
When you register, if you live near Jacksonville or will be in town, you can put $0.00 in the shipping line and you will be advised when and where you can pick up the shirt and medal.
You can walk a mile, 2.3 miles, 23 miles, 241 miles, 273 miles or whatever distance fits your desires!
To learn more and register, go to https://one.bidpal.net/usoncbeirutmemorialwalk/welcome
To sign up for the event, click on "Purchase Tickets" in the left column.
As you may or may not be aware, our USO on Tallman Street has major foundation problems and is closed. They need our support so they may continue to provide services to the Men and Women serving our Country – Please help if you can!