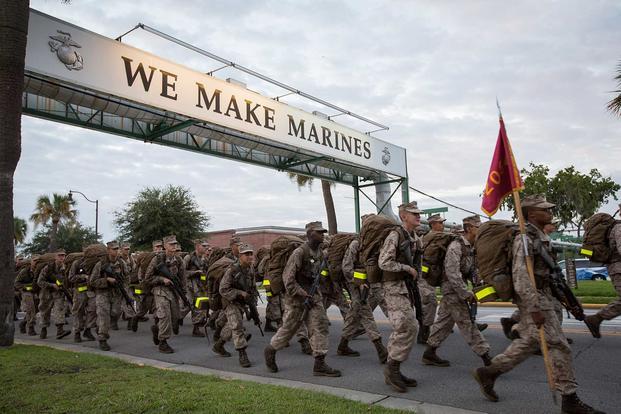 On 18 October 2019 there is a graduation on Parris Island and Richard Herbster has made several points of contacts on base for Beirut Veterans and Gold Star Families to attend the graduation along with a tour of some parts of the base.
At this point in time if you wish to attend so enough seats are reserved in the bleachers for graduation this is what needs to happen BEFORE 13 SEPTEMBER 2019.
Email Richard ( NOT FB MESSAGE or TEXT ) this is so he can keep an accurate accountability of those wishing to attend and the number of guests you will have with you.
Richard is the P.O.C. for this event and he is currently waiting on further information from P.I., when he has more info. such as possibly needing your make & model of your vehicle, ID, Graduation time, guest speaker, commissary privileges (if any), etc..He or I will post here on FB or Richard will follow up on your email to him.
It is a graduation so hotels will be getting booked soon if not already, accommodations are on you.
Richard can be reached at
[email protected]