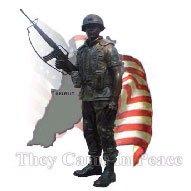 2017 Beirut Memorial Observance Events; Jacksonville, NC
Oct. 22, SUNDAY 2017
1500 -1800 Annual BVA Membership Meeting: USO (Directions).
1800-2200: Beirut Veterans Get Together: Holiday Inn Express
Oct 23, MONDAY 2017
0600: Candlelight Ceremony at Memorial: Camp Johnson
1030: Remembrance Ceremony at Memorial: Camp Johnson
1400: Marine Corps League Devil Dogs Ceremony—Camp Geiger Circle
(NOTE** Access to Camp Geiger is through MCAS New River Main Gate)
1800-2200: Hospitality Suite: Beirut Veterans and Families: Holiday Inn Express
***NOTES***
Registration at the USO: Make sure we have all your correct info, when you check-in. . The Beirut Room at the USO has been completely refurbished. Please stop by and see your room.
Vehicle passes: You will need to go to the Main gate at MCAS New River to get a vehicle Pass for your car. You need to consider that it may take you up to 45 minutes to get one. Take in with you, your Vehicle registration (tag paper), Insurance card and driver's license. Tell them you are with the BVA (Beirut Veterans). You are responsible for getting a Vehicle Pass to drive on base, if one is needed. The only EVENT you will need a pass for is the 1600 Camp Geiger Ceremony on the 23rd if you plan to attend, or, if you want to shop at the Exchange/Annex. We ask that you arrive early at each event. If you are late, please be respectful while entering the Remembrance Ceremony. If you plan to attend the Camp Geiger Ceremony, you need to provide your name (FIRST, LAST only) by 12 OCT 2017 to Bryan Ayres @ [email protected].
The New River Temp Pass office hours of operation are 0700- 1500 Monday-Friday. For any guests that come after that time will need to go to the front gate to get a pass; however, it's only a 1-day pass, so encourage them to get their temp pass during normal business hours. For the guests that come in on Saturday or Sunday, the hours at the Temp Pass office is 0600-1700 and if they arrive outside of those hours, they too need to drive up to the front gate.
M.C. Exchange/Exchange Annex/Marine Corps Association Book Store: You will be able to buy only USMC memorabilia at the Camp LeJeune/Camp Johnson/MCAS NEW RIVER Exchange/Exchange Annex/Marine Corps Association Book Store. When you get to the cashier, tell them you are with the Beirut Veterans of America. Copy of authorization will be distributed by Bryan Ayres B.V.A. President.
A membership meeting
: We ask that all BVA members attend.