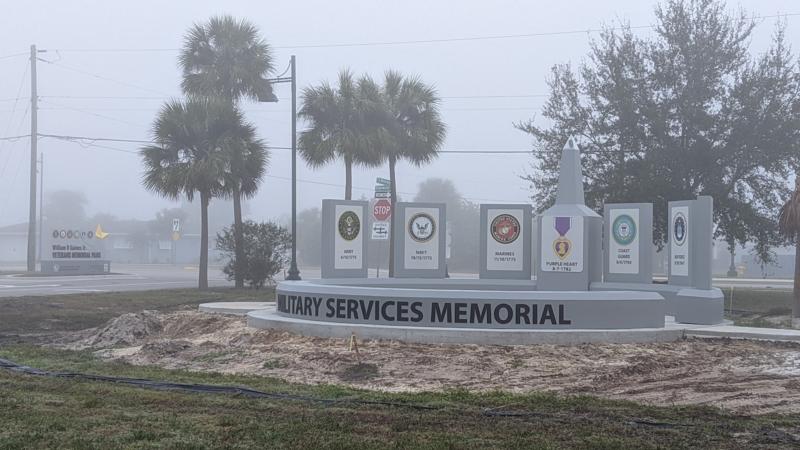 On February 16, 2022 at 11am in Port Charlotte, FL the William R. Gaines Jr. Veterans Memorial Park is honored to officiate the ribbon cutting ceremony for the Military Services Memorial.
This is the second ribbon cutting for the two new memorials located within the William R. Gaines Jr. Veterans Memorial Park. The first memorial dedicated was the First Responder Memorial. You can learn more about this service and memorial at https://www.wrgainesjr.org/2022/1/we-stand-as-one.
These two memorials sit at the entrance of the park. They were designed to highlight the connection between the military and first responders in providing security and protection throughout our country. They will one day border the Beirut Peacekeepers Tower and serve as a reminder of the historic role that the United States of America, France, Italy, and Great Britain played in Beirut, Lebanon from 1982 to 1984.
The ceremony will include representatives from all six branches of the military, which include guest speaker Ken Wint, Gold Star Family Member and brother of fallen warrior USMC Capt. Walter A. Wint Jr. There will be two flyovers, a twenty-one-gun salute, taps, and refreshments afterwards.
Everyone is invited to attend. The park is located at 20414 Edgewater Dr, Port Charlotte, FL 33952.
We will post pictures from this event shortly afterwards.