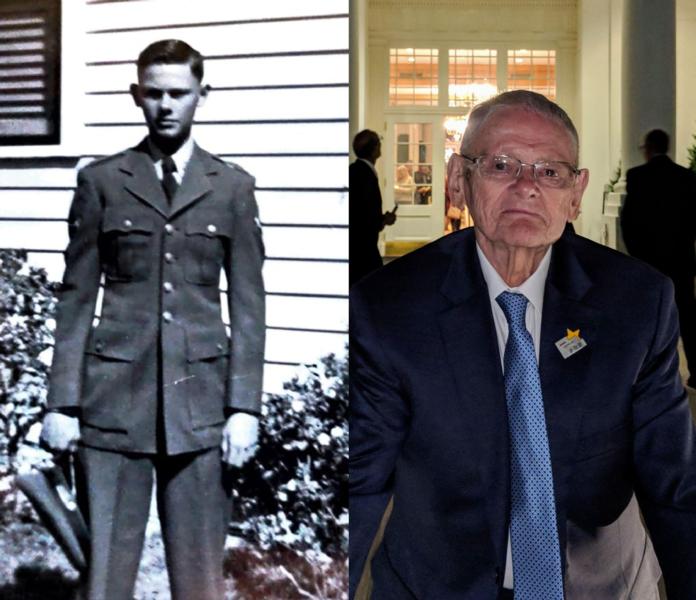 William Ray Gaines (Bill, Billy Ray), 89, Tampa, FL, entered the gates of heaven on October 18, 2021 under the gentle care of Suncoast Hospice, Empath Health, in St. Petersburg, FL.
Bill was born on April 14, 1932 in Georgetown, KY--the son of (Palmer) Ray Gaines and Emily Bell Towles. He was also the brother of Jeannie (Jean Etta) Gaines, PhD. Bill grew up in what was then the small town of Georgetown, KY at the end of the Great Depression, and under the watch of what is affectionately known as the Greatest Generation. He participated in plays in elementary school, starred in high school basketball and at Georgetown College before joining the Air Force during the Korean War.
After being honorably discharged in January 1954, Bill entered the University of Kentucky. In May 1955 he received his Bachelor of Science in Pharmacy from UK. In July 1955 he became a registered pharmacist in the state of Kentucky, receiving the highest average made on the exam at the time. He eventually purchased Thompson's Drugs in Georgetown, which was renamed Gaines Pharmacy. Bill also owned racehorses during his time in KY, with Comic Tear being one of his winning horses.
Bill moved to Florida after marrying Kaye Knicely in 1967 where they lived in Miami, Cape Coral and then Port Charlotte. In 1983 Bill's eldest son, William R. Gaines Jr. was one of the Marines killed in the Beirut Bombing on October 23. Bill Jr. had just turned 21 years old and his death had a tremendous impact on Bill and his family. He would resign from pharmacy and enroll in seminary, then becoming the pastor of Friendship Baptist Church in Immokalee, FL.
After pastoring for 12 years and touching many lives, Bill retired from ministry and spent his time with family. Most recently Bill helped establish a private-public partnership with Charlotte County. After starting a foundation in his son's name, the county renamed a 40 acre park the "William R. Gaines Jr. Veterans Memorial Park". The Charlotte County community was extremely supportive to the Gaines and Taylor families in 1983. This partnership is a tribute to the sacrifice and gratitude across America for those who gave the ultimate sacrifice for freedom throughout the world.
Bill's goal in supporting the park was to build the Beirut Peacekeepers Memorial Tower, that not only tells his son's story, but that of all those who died in Beirut from 1982-1984 to protect and defend those in need. This is symbolic of his faith and that of a nation he loved and served.
He is survived by Kaye Gaines, his son Michael, daughter-in-law Andrea, grandson Canyon, granddaughter Ashlyn, sister Jeannie Gaines, and Carol Taylor Weaver who was married to Bill Jr. He will be buried in a private family service at Ft. Myers Memorial Gardens in Florida, next to his parents and near where Bill Jr. was laid to rest 38 years ago.
With love for community, freedom, and America, Bill lived and gave all he had to help others. His prayer was that this example will be followed by others.
In lieu of flowers or cards Bill's preference would be for donations to the Beirut Veterans of America (
https://beirutveterans.org/donate
) on behalf of William R. Gaines Jr.