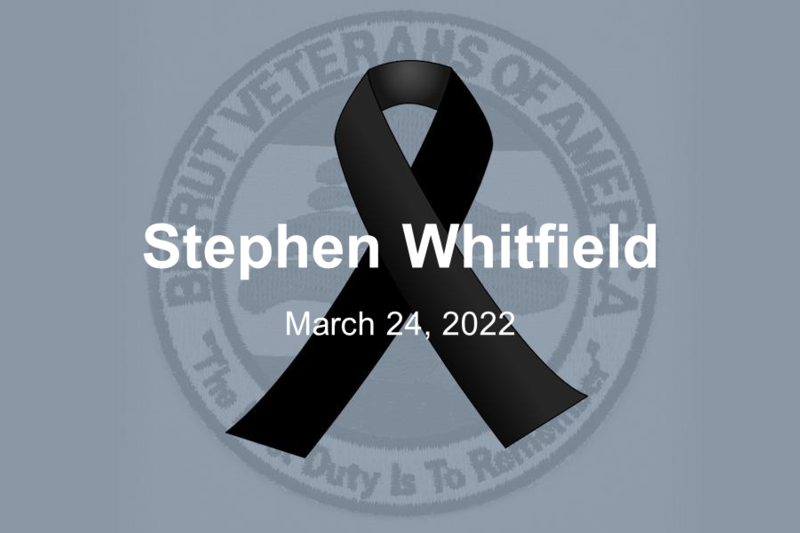 Stephen Whitfield, age 70, passed away on Thursday, March 24, 2022 in Las Cruces, New Mexico.
Stephen Whitfield was born in Chicago, Illinois to Edward and Patricia Whitfield. He was an alumnus of Indiana University (BA), The Chicago Theological Seminary (M.Div), and Loyola University Chicago (MSW).
Stephen was a US Marine Corps veteran who served in Beirut, Lebanon and was awarded the Navy Achievement Medal and the William T. Perkins Chapter Distinguished Journalist Performance Award.
He eventually found his calling in pastoral ministry and became an ordained minister and was a member of the United Church of Christ. He served overseas at The United Church in Jamaica and the Cayman Islands and as Chaplain to the Jamaican Constabulary Force. While he was in Jamaica, he met and married his wife, Paula, over two decades ago.
Feeling the need to do more in the community, he began a long career in social services as an advocate for abused, neglected, and missing children in the city of Chicago and Cook County in Illinois for agencies such as The Catholic Charities of the Archdiocese of Chicago, Lifelink Inc., and The Office of the Cook County Public Guardian. During his time at Lifelink Inc., he received the Outstanding Service Award in recognition of his hard work and performance in court.
In his later years, he served as an advocate for veterans, in particular OEF/OIF/OND veterans and those in the Domiciliary Care Program. He retired in 2020 as a Licensed Clinical Social Worker from the Orlando VA Medical Center in Florida after 17 years of dedicated service to the Government of the United States of America.
Stephen was a member of the Jesuit Honor Society, Alpha Sigma Nu and a recipient of the Rev. Ronald J. Ferguson, S.J. Award.
He was also an author and was awarded the Audiofile's Earphones Award for his novel, Omari and the People.
Stephen Whitfield was preceded in death by his parents and is survived by his loving wife, Paula; children, Kelly and Daniel; brother, Roger and wife, Paulet; one grandchild, Malik, and other relatives.
Arrangements for his cremation are with La Paz-Graham's Funeral Home, 555 West Amador Avenue, Las Cruces, NM 88005. To send condolences go to www.lapaz-grahams.com
To plant a beautiful memorial tree in memory of Stephen, please visit our Tree Store or plant a tree.
Published by Perches - Graham's Funeral Home (La Paz - Graham's Funeral Home) on Mar. 30, 2022.