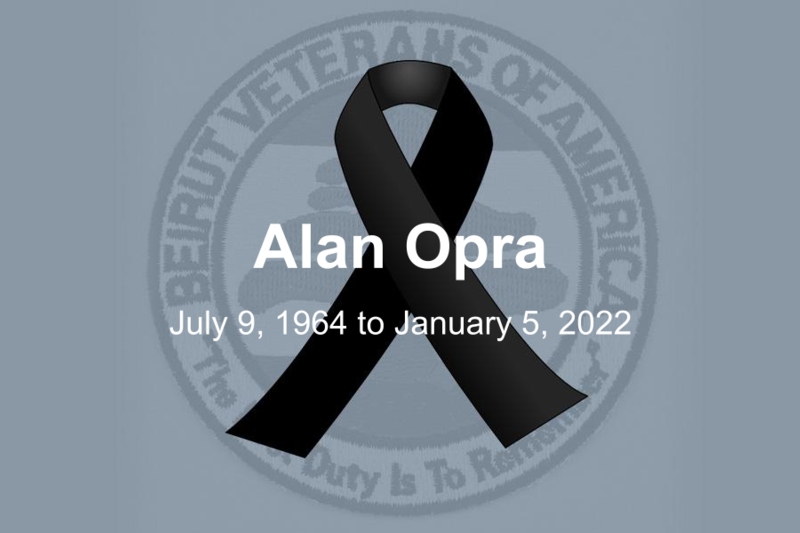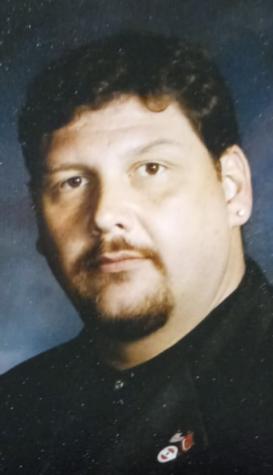 We are extremely sad to announce Big Al Opra has passed away from natural causes. He was a fixture wherever his scooter took him, and you always knew he was there! He was a big man, with a loud voice,
and an oversized heart – he was a Marines' Marine. Al and his faithful companion Boss were a fixture at many Veterans' events, including his trips to the Fall Veterans' Memorial in Mentor, Ohio, then to Struthers, Ohio, then down to Jacksonville every year for the National Beirut Remembrance. He played Taps at more Memorials than can be counted, and for too many of our Brothers. It is our duty to Honor Al
now, as he did for so many:
Day is done, Gone the sun,
From the lake, From the hill,
From the sky.
All is well, Safely rest,
God is nigh.
When he was 17 years old, Al joined the Corps and was eventually assigned to Charlie Company, 1st Battalion, 8th Marines, being present when the cowards bombed the Marine Barracks. Al survived Beirut, Lebanon, physically, but tragically lost his leg to a drunk driver after being Honorably discharged as a Corporal of Marines.

In 2019 Al was proud but humble to be named the Veteran of Distinction for the Detroit Veterans' Day Parade. Big Al was a proud Veteran advocate, and was always there to help lead others to do more. If you knew Al, and talked with him, you knew how strongly he felt about America… and Unions! "I immediately became hooked on the mission to bring veterans together from all around the state (MI). Our history as the Arsenal of Democracy during World War II always was a sense of pride for me, as my
grandfather worked for GM in the '40s" he said when notified of his prestigious honor as Veteran of
Distinction. A strong union advocate, serving in many positions and on numerous committees, he was
understandably proud of his notable service on the UAW National Veterans Advisory Committee and as
Chairman of the UAW Region 1 Veterans Council.

Al was so much more than a Marine Veteran… we've all seen the pictures and experienced Al in his
scooter, Boss by his side, maybe with a cocktail in his glass (pitcher!). But he was always passionate about helping all veterans. He was a proud Life Member of The Beirut Veterans of America, Marine Corps League (Detachment 154), Veterans of Foreign Wars of the United States (Post 6756), Paralyzed Veterans of America, Military Order of the Devil Dogs (Pound 345), Non Commissioned Officers Association, Marine Corps Heritage Foundation, Marine Corps Association and Foundation, The Second Marine Division Association, the NRA, and an active Life Member of Together We Served. Al was also a member of the POW/ MIA Chair of Honor Committee, Rolling Thunder, Chapter 5, in Lansing, Michigan.