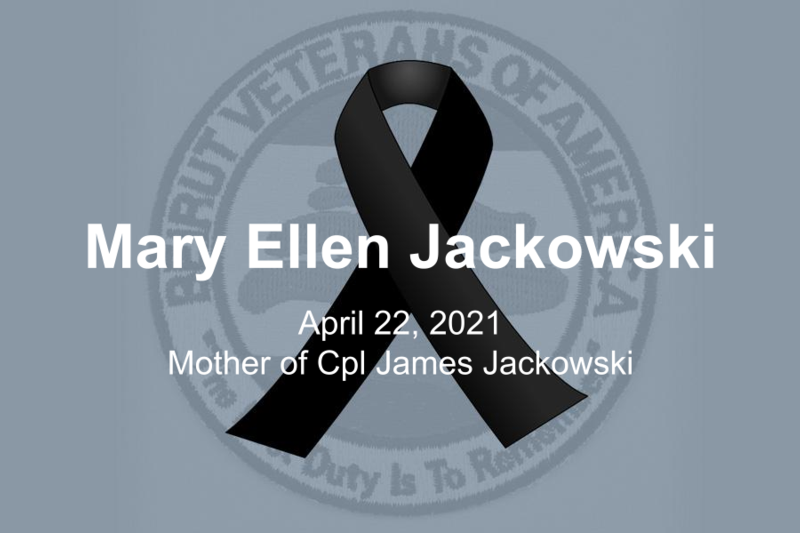 I'm very sad to advise that Mary Ellen Jackowski has succumbed 7+ years after being diagnosed in 2013 with a rare progressive brain disease (CBD).
She was fully aware of the her terminal situation from the beginning and fought as best she could to maintain herself with the assistance of her caretaker husband John and a home health aide.
Physical disabilities progressed and last week she was accepted into The High Peaks Home Hospice Care Program. She died in her sleep the morning of 4/22.
At her direction, her brain has been donated to the Harvard Brain Tissue Resource Center in Boston, Mass.for Corticobasal degeneration research.
She regretted not being well enough to attend the Beirut Memorial Services recently and appreciated you making the videos available.She missed seeing you and the many friends we have made over the years.
We will hold a memorial service to celebrate and honor her life in the near future.
Semper Fi,
John Jackowski
Proud Father of
Cpl. James Jackowski
KIA 10/23/83 Beirut, Lebanon