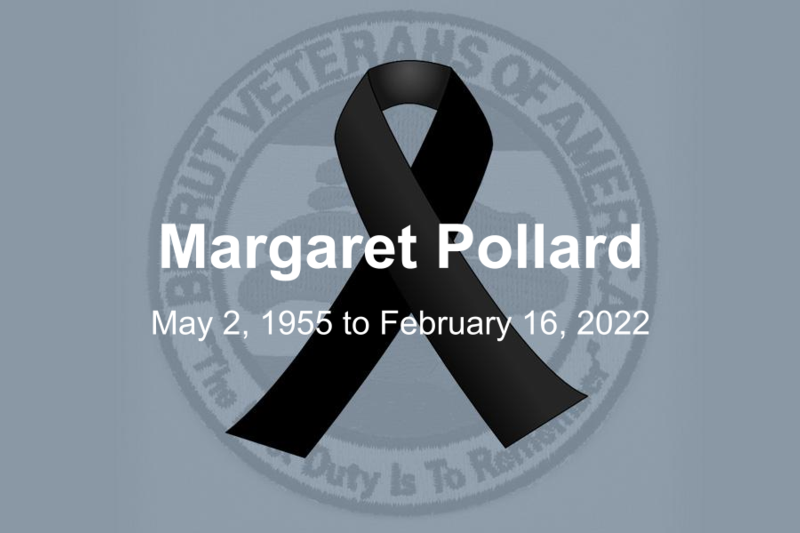 Margaret Elaine Pollard, 66, of Jacksonville, North Carolina died on February 16, 2022 at her residence.

Margaret (Maggie) was born on May 2, 1955 in Ireland to the late Brendon Dillon and Eleanor Phelam Dillon.

In addition to her parents, she is preceded in death by her husband, Sgt William H. Pollard, USMC who died in Beirut on October 23, 1983.

She is survived by her daughter, Stacey Pollard of the home; grandchildren, William Lane Smith, Logan Christopher Smith and Brendon Michael Pollard (Joyce); sister, Geraldine Dillon of Hubert, NC; niece, Anna-Marie Owens; nephew, Brendon Lawson Dillon; great-niece, Jade Isabelle Owens; great-nephew, Kevin Jamal Owens and several friends.

Funeral Mass was held on Friday, February 25, 2022 at Infant of Prague Catholic Church.
Maggie and her daughter Stacey lived in Jacksonville, NC and were always present at BVA events over the years. Stacey serves on the board of the BVA, and Maggie was the Chair of the BVA Scholarship Committee. She will be missed by all who knew her.