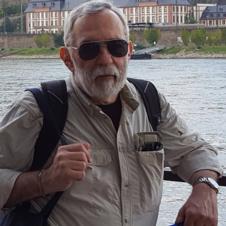 Eric's son Daniel contacted the BVA family about his dad.
He wanted to let us know that Eric passed away today. He was sick in the last couple of years and it finally took its toll.
"My dad wrote a lot of books about a lot of people, but there was no group that he was more in touch with than yours. I know that he touched many of your lives and many of you touched his. He saw you all as brothers, even though he didn't serve, he loved you all."
- Daniel