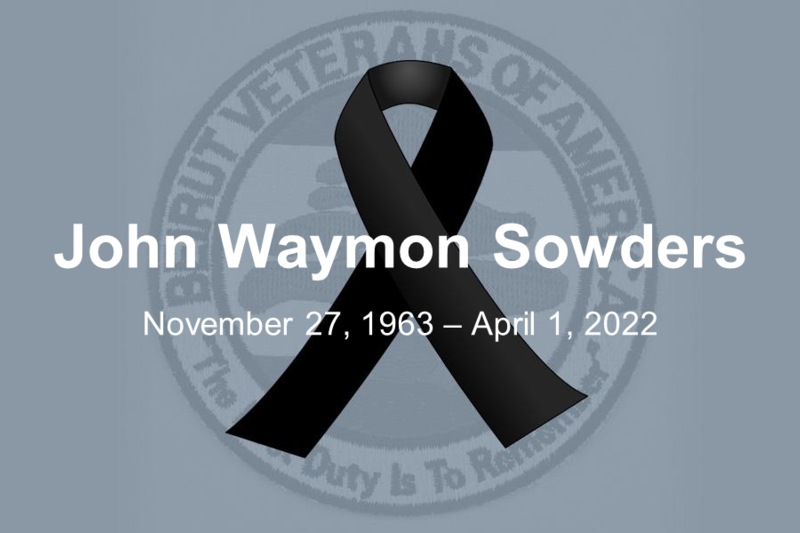 John Waymon Sowders, 58, passed away Friday, April 1, 2022.
Service will be Saturday, April 9 at 2 p.m. at Hope Lutheran Church in Reno.
John was born Nov. 27, 1963 in Havelock, North Carolina to John Elton and Barbara Ann (Bright) Sowders. He grew up and graduated in Haltom City Texas.
Following high school he served four years in the United States Marine Corps where he served as a tank crewman and enjoyed visiting new and exciting places.
John met Lynn while in the Marine Corps. They married in June of 1986, they shared and promoted a life full of love and support .They have four children. John enjoyed and took pride in his family. He loved family vacations and family adventures. John became a nurse in 1999. He enjoyed his profession and genuinely cared for all his patients. John enjoyed being outside, whether it was working on cars, playing disc golf, bird watching, teaching others to tend livestock or mending fences. He loved reading and always had a book with him.
John was preceded in death by his father John and grandparents.
He is survived by his wife Lynn; children Sarah (Scott Neely), Joseph (Sarah), Mariah (Cody Herford), Geoffrey (Linnea); grandchildren Zoey, Madison, Hayden, Alana; mother Barbara; brothers Owen, Evan (Monica); and many more family members, Marine Corp brothers, and many friends.
The Springtown Epigraph
https://www.springtown-epigraph.net/content/john-sowders
April 7, 2022 Edition