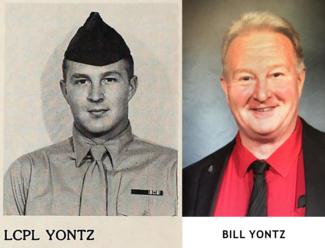 Bill joined the Marines in 1979. He went to Beirut, Lebanon, with the 24th MAU on October 30, 1982 serving with MSSG Truck Platoon. Before leaving Beirut on February 15, 1983, Bill earned a Letter of Appreciation, Meritorious Mast and was awarded The Naval Unit Citation. He was honorably discharged in 1983.
Bill converted to Life Membership in the Beirut Veterans of America in 2004, served on the Membership Committee, and has been one of our longest serving Board Member since. He will be missed dearly. Bill lived in Michigan with his wife of more than 36 years. Our hearts go out to Jen, his son Matthew, and all who knew and loved Bill.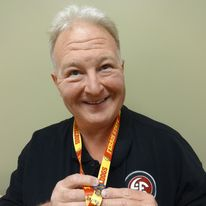 A Memorial Service for long-serving BVA Board Member Bill Yontz on June 19th in Big Rapids, Michigan, at American Legion Post 98.
If you plan on attending, the family has asked you provide your name and number in your party. If you don't have any contact with the family, you can the info to
[email protected]
.
Semper Fidelis Marine.