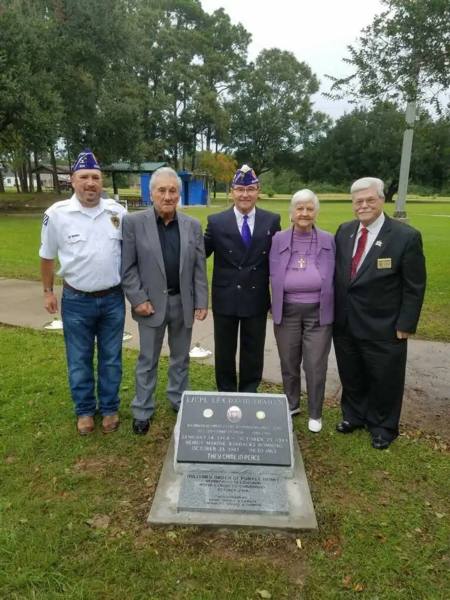 Survivors, family members and supporters marked the anniversary of Trahan's death Tuesday with a military order of the purple heart dedication at Veterans Park in Lafayette.
The purple heart is a United States military decoration awarded in the name of the president to those wounded or killed while serving,
While some believe the Beirut attack has been forgotten as new acts of terror have occurred in the intervening years, a recognition such as this for our locals helps keep the memory alive, said Louisiana Department Commander Ronald Crowley.
Trahan was 19 at the time of his death, and during Tuesday's ceremony miliary orders rang the service bell 19 times in his honor.