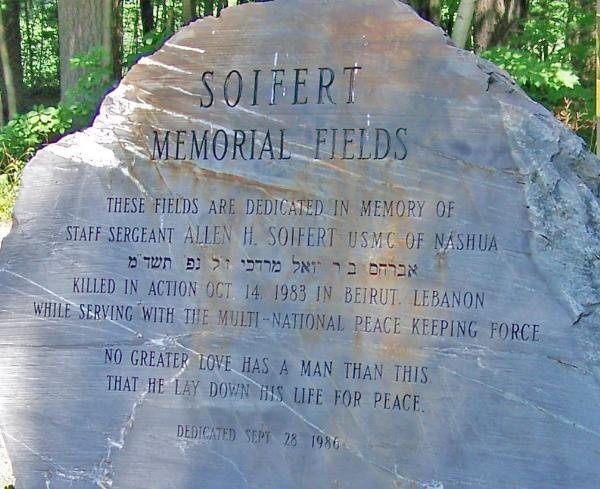 This stone monument is in Mine Falls Park in Nashua NH and honors SSG Soifert of the USMC. Here is the inscription on the monument:
"These fields are dedicated in memory of Staff Sargeant Allen H. Soifert USMC of Nashua
Killed in Action Oct. 14, 1983 in Beirut, Lebanon while serving with the multi-national peace keeping force.
No greater love has a man than this. That he lay down his life for peace.
Dedicated Sep. 28, 1986."