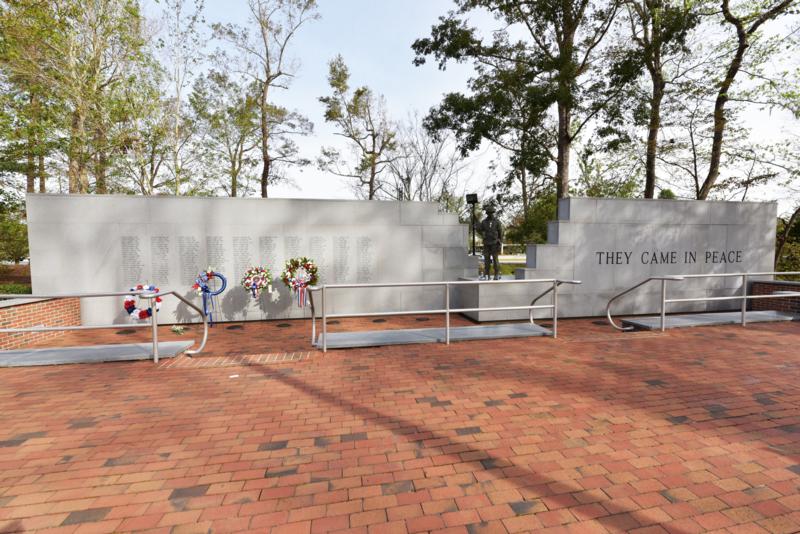 BVA Board establishes Historian Position and Committee
The Board has begun the process of developing guidelines for the new Historian Committee and Committee Chair. We need to start looking to the future; to the legacy of the BVA. There are a lot of projects going on, and places honoring and remembering our Marines, Sailors and all our service men and women: Those that gave the ultimate sacrifice, and all those that served our great Nation.
Our own Board Member Michael Gaines is getting closer to fruition on the Beirut Peacekeepers Memorial Tower [https://www.beirutpeacekeepers.org] located at the William R. Gaines Jr. Veterans Memorial Park, honoring his older brother who died in the bombing on October 23, 1983.
Elisa Camera is working on her full-length documentary honoring her brother, Mecot Camera, who also perished in the bombing on October 23rd. "We Came in Peace" is set to be released in time for the 40th Remembrance of the Bombing next year. [https://wecameinpeace.us/]
Our own General Gray's vision has received a significant grant from the State of North Carolina to complete the Carolina Museum of the Marine & Al Gray Civic Institute in Jacksonville, NC. https://www.museumofthemarine.org/
And of course, there is the National Museum of the Marine Corps in Triangle, VA, where we would also like to have a BVA Monument installed in the future. https://www.usmcmuseum.com/
We need to ensure our story, our history – our interviews, photos, letters and items are preserved for all time. We will at one point asking for ideas, and asking for volunteers to serve on this Committee, and will be in need of someone knowledgeable in such an endeavor. They will need the ability to work with everyone, and educational institutions like the Marine Corps University and Foundation for example. Stay tuned, and start thinking!