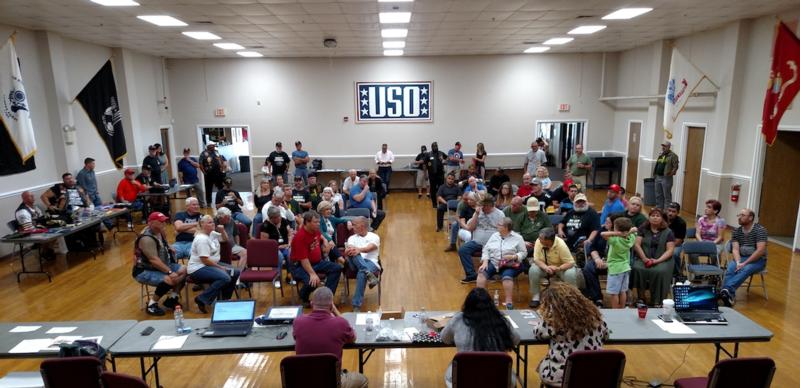 Nominations are now open for the BVA Board of Directors. Nominations may be presented electronically utilizing the contact email on the Official BVA website, or by regular US Mail to Jon Warmeling (Veterans), 105 Main Street Box 490 Bldg. C, Painesville, Oh 44077-0490 and must be postmarked no later than September 23, 2020.
Members in good standing may self-nominate pursuant to the same procedures.
Nominees will be contacted via email or telecommunications to verify acceptance of the nomination. Acceptance of a nomination via email using the same procedures will be deemed valid if received using the contact email described above by 30 September. A self-nomination will automatically be deemed accepted.
Ballots will be dispersed to Members in good standing at the Annual Membership Meeting to be held October 22, 2020 in Jacksonville, NC, and voting procedures established by the Board or President will be utilized. Regular Members in good standing shall be eligible to vote for board members and on other matters properly before the membership for vote. Voting is limited to living persons. Please have your BVA Membership with you in order to receive a ballot.
The following Board Members terms expire 10/23/2020: Warmeling, Bucchi, Shields, Pollard and Gaines.
As established by the Board and at various Membership meetings, Board Members should make every effort to attend the annual meeting held each October 22 in Jacksonville, N.C. Naturally, issues arise from time to time that may prevent 100% attendance, but if you know you can't attend on a fairly regular basis, maybe wait to serve until you can. Additionally, approximately 8 to 10 eBoard meetings are held online. Additional meetings and requirements may from time to time be imposed upon Board Members, and each should be ready and able to assume those responsibilities.